Subscribe to our Monthly Newsletter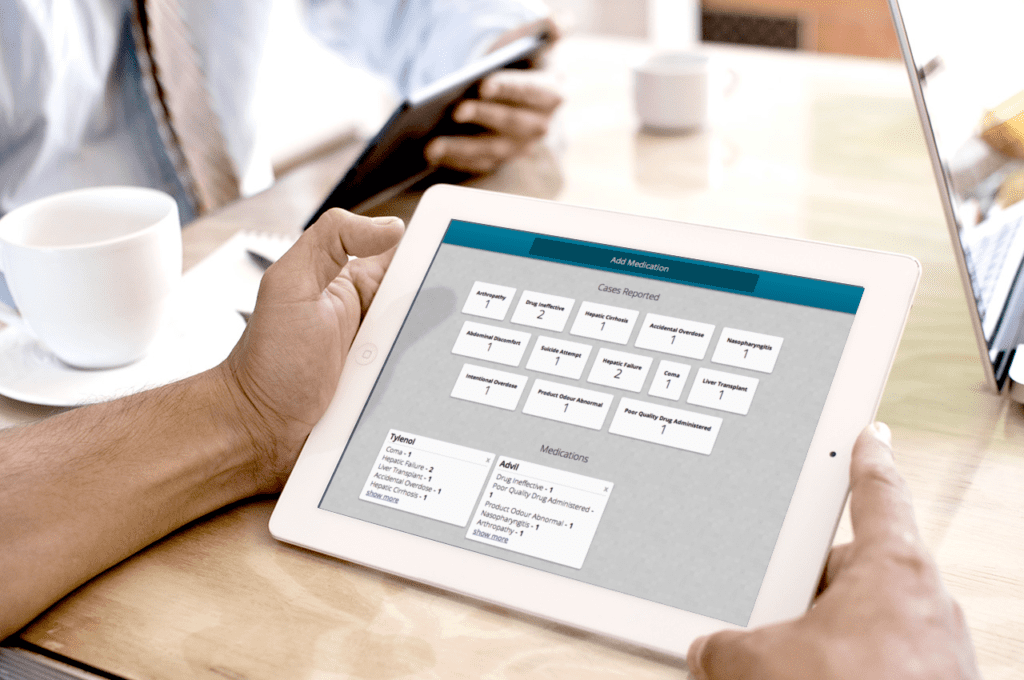 How to Create A Mobile Healthcare App The Right Way
The healthcare industry relies on innovation. Utilizing the latest developments in technology, we must strive to create new solutions to provide the best possible outcomes for patients and providers.
The rise of mobile healthcare apps over the past few years is one way technology is improving people's health for the better. These consist of applications that generally fall into 1 of 3 categories.
Those that help people improve their lifestyles – for example, eating better or exercising more often.
Those that help people manage chronic health conditions and assist with ongoing treatments.
Those that improve communication and accessibility between patients and providers.
Demand for medical apps like these is growing rapidly. Research conducted in 2017 found there were over 165,000 mobile medical apps available – a number that increased by over 100% in just one year. The growth is phenomenal. As a result, companies operating in this sector have a huge opportunity to improve their efficiency and people's health.


The Challenges of Creating Mobile Healthcare Apps
The apps must keep data secure and be HIPPA compliant.
Data security is a key concern when developing any mobile application, but this challenge is intensified when handling sensitive data about users' health.
Healthcare providers are often targets for cyber attacks. Hackers are constantly finding new ways to overcome security and get access to sensitive data. Plus, the medical industry is guided by HIPPA laws which dictate how people's health care information is stored and managed.
The apps must encourage patients to take action.
Patient engagement is another challenge. This is especially true for medical mobile apps, designed to help people with chronic health conditions.
If the application fails to engage the end user, it will also fail to impact their health – the whole purpose of the app in the first place. To overcome this challenge, look for healthcare app development services that take time to understand the end user and create an app that works for them.
The app must also be easy to use. Do not underestimate the importance of user experience (UX).


Why Do Mobile Healthcare Apps Matter?
Despite these challenges, the healthcare industry sees the development of apps as a worthwhile investment.
Healthcare providers are currently under immense strain. Demand is rising for their services, but there isn't enough funding or staff to provide an efficient service for all. The healthcare that does exist is expensive and therefore isn't accessible to everyone who needs it.
This is where mobile apps can make a difference. By helping people improve their health using technology, we can reduce the burden on healthcare providers. This, in turn, will help us provide more efficient care when it matters most.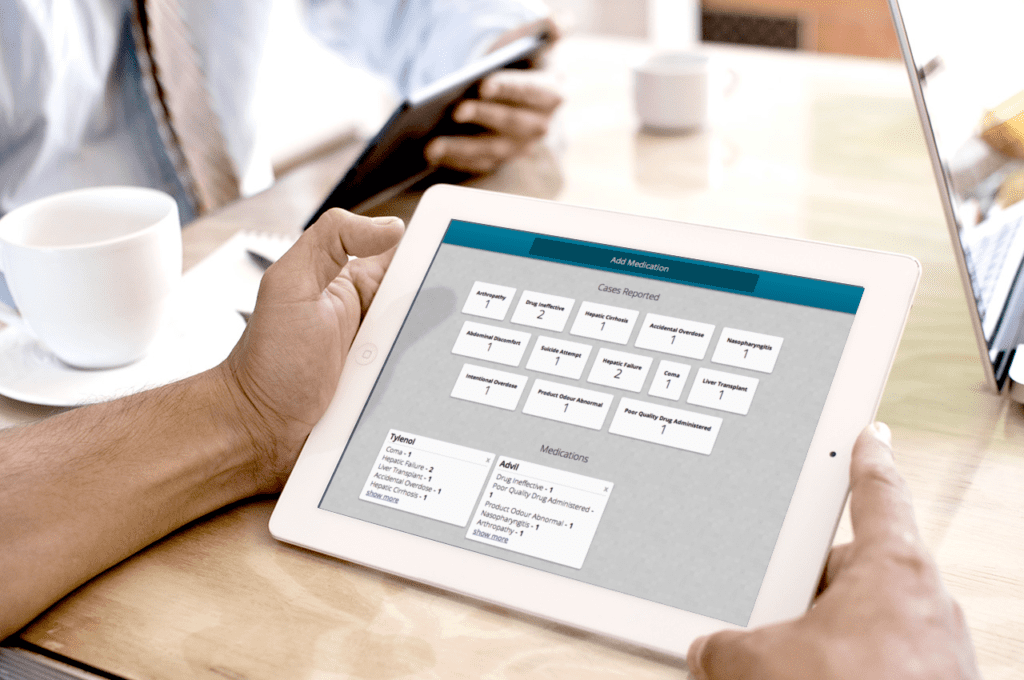 It also improves communication between healthcare providers and their patients. Patients can stay in contact with their providers between appointments, which leads to better results through treatment plans or management of chronic diseases.
If you've decided to create a mobile healthcare app, here's the process we always start with to ensure the best outcomes for all:


Step One: Identify the Problem
The first step is to crystalize the problem you're going to solve. Although it's likely you already have a good understanding, it's important to spend a bit of time on this step.
User research is usually a good idea. Identify the problem the user is facing and think about the opportunities and risks. This will help you clarify the need for the application and understand exactly what the app must achieve to make a difference.


Step Two: Challenge Assumptions
Next, we need to go through everything we uncovered in step one and challenge any assumptions.
Assumptions are dangerous. We all make them, especially when it's a subject area we know well. If we want to make an effective healthcare app, we need to separate assumptions from the truth. This will help us create a solid foundation, built upon facts, on which we can proceed with the development.


Step Three: Know Your Target Audience
Get to know as much as possible about the people who will be using the app, in relation to the problem identified in step one. What are their biggest challenges? How do these challenges impact their day-to-day lives?
Engage patients in the design process. It's pointless designing a mobile healthcare app they won't use. Work with them on the visual design too – and ensure it's fit for purpose. For example, an older audience tends to prefer larger font and certain disabilities may require enhanced accessibility options.


Step Four: Identify the Most Valuable Features.
Mobile healthcare apps are, by nature, complex. To start with, it's important to identify the key features of the app – separating them from those that will be 'nice to have'.
Start by making a list of all the features you would like your final application to have. Then, prioritize your list using the MoSCoW system.


Step Five: Start with an MVP
It's wise to use a Minimum Viable Product (MVP) approach for the first version of your mobile healthcare app.
This means the application should contain sufficient features to solve the problem, but you should use the least amount of effort (and resources) possible to create it.
In many cases, this means starting with a bare-bones prototype for use with a small group of patients or providers. Once you've proved the healthcare app works, you can seek to improve it during the second round of development.

Jackrabbit Mobile's Project History
Jackrabbit Mobile is a design company with expertise in mobile healthcare app development services. Here are just a couple of the projects we've worked on:

Drug Effect Aggregator
Drug interactions are serious. When combining drugs, healthcare providers must understand potential side effects to avoid adverse reactions. Although the FDA records reactions in their Adverse Event Reporting System, it isn't always easy to access.
The Adverse Combinational Drug Interface is a prototype application that aims to simplify the process. It highlights common adverse drug reactions, enabling healthcare providers to quickly make informed decisions.

Data Finder
In this project, we worked with a research group from a major university. They needed a way for non-scientists to interpret complex datasets in order to understand how health policy was influencing the areas they care about.
The app we created, Data Finder, simplifies this process. The project was a huge success, resulting in a major funding win for our client.

What to Look for in a Medical Software Development Partner?
If you're ready to create your mobile healthcare app, finding the right partner is arguably the most important part of the process. Here are a few things to look out for:
Prior experience is also essential. As we mentioned earlier in the article, healthcare software development comes with its own unique challenges. A good partner will know exactly how to overcome them.
Your partner must prioritize security. There really is no margin for error with this, so make sure you ask about it when talking to potential partners.
Do they have a good track record when it comes to user experience (UX)? Ask to see some of their previous applications – are they easy to use?
Here at Jackrabbit, we know how important it is for you to find the right development team for your project. We're always happy to respond to an RFP and spend time talking to you about your project before you commit.
We are passionate about the future of tech and believe mobile technology can revolutionize the healthcare industry.
Does this sound like the kind of people you need on your team? Get in touch to find out how we can help get your healthcare app out of your head and onto your mobile device.

Let's Make Your Idea Reality
We deliver value to partners through mobile strategy expertise, user-centered design, and lean methodology. Take a look around our work portfolio and drop us a line, we'd love to chat.