Subscribe to our Monthly Newsletter
Jackrabbit Receives Glowing Review From Local Client on Clutch
One of the greatest problems businesses around the world face is the difficult process of choosing the right development company. As the demand for software developers continues to rise, lucrative promises offered by careers in tech will continue to attract new talent, as well as potentially unreliable and unhelpful "specialists." Now, more than ever, firms across the globe will be forced to make tough decisions regarding potential software development partners.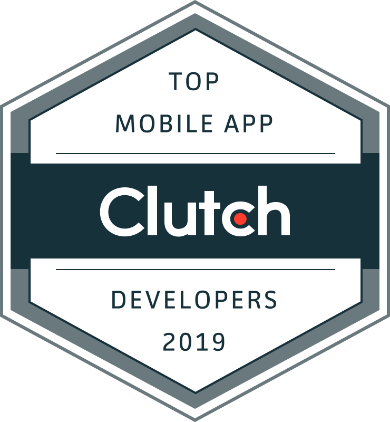 Here at Jackrabbit, we've found a solution to help with this difficult process. We've partnered with Clutch, a B2B ratings and reviews platform, to collect feedback about our services and build on our reputation as a collaborative and experienced development partner.
We recently received another 5-star review of our services on Clutch, which serves as an excellent business services resource. Having already made the list of top development companies in Austin, we're delighted to see that our engagement with the platform has produced real results.
Our most recent review was left by one of our local clients: a social networking app that fosters connections among people who are passionate about health and fitness called Heart Rate Social.
For this project, we were able to rebuild a dysfunctional MVP to deliver the app that our client envisioned. We also provided ongoing testing and updates to continuously improve the product.
The CEO of our client, Heart Rate Social, had many positive things to say about the experience!
"Their quotes were accurate, and the communication was great. Every other dev company I worked with would either under quote or overbill. That was never the case with Jackrabbit Mobile, and that alone was a good enough reason to continue to use them." – CEO, Heart Rate Social
We're delighted that Heart Rate Social has joined the ranks of other local clients, including the University of Texas at Austin. In 2013, we helped the university by building a mobile web app to make population research more accessible. We designed the UX/UI of the application using requirements from a team of university staff and students.
We're glad to have such positive feedback from another fantastic former client!
"Right before the release, their team came together and fixed all these crazy coding errors that were coming from our side. They worked together well under pressure and delivered in the face of a really tight deadline." – Graduate Student Researcher, University of Texas
We are so proud of our clients and the work we provide them.
"At Jackrabbit, we pride ourselves on being great collaborative partners to our clients and feel that we are successful when they are successful. We so appreciate it when a successful collaboration leads to a positive review for us." – CEO Mary Maltbie
Along with promoting our services on Clutch, we've also been able to showcase our team on The Manifest, a B2B news and how-to site. Visitors to this site can see how we stack up against other app development firms in here in Austin.
To supplement this information, we also have a profile on Visual Objects, a visual case study site.
We encourage you to spend time looking through these case studies. If you're interested in partnering with us, feel free to reach out! We'd love to hear from you!
Let's Make Your Idea Reality
We deliver value to partners through mobile strategy expertise, user-centered design, and lean methodology. Take a look around our work portfolio and drop us a line, we'd love to chat.