Subscribe to our Monthly Newsletter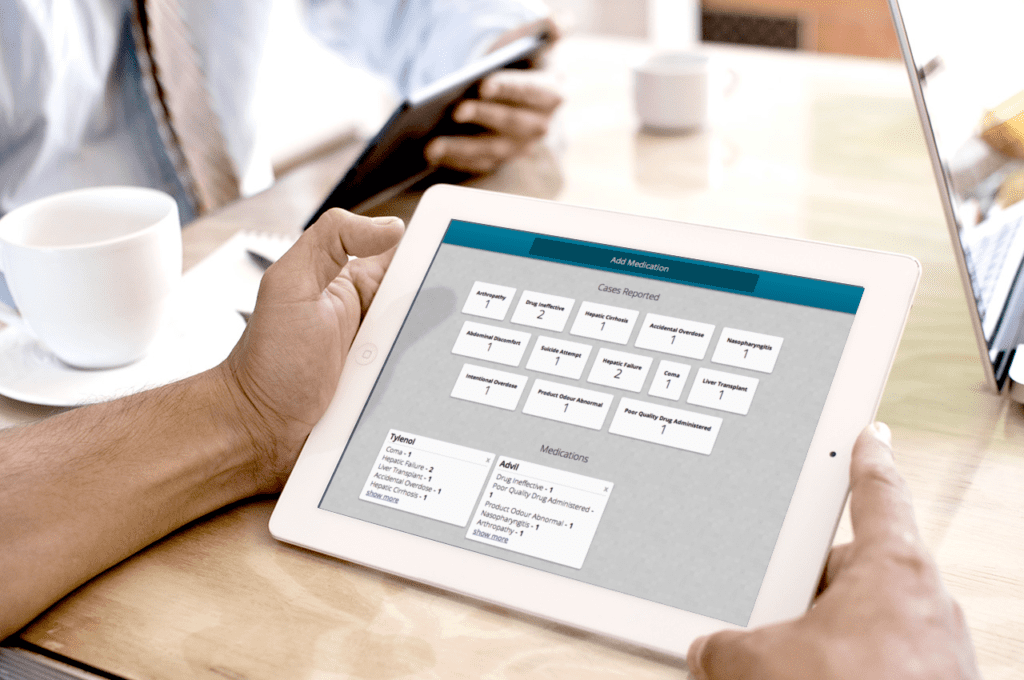 Mobile Medical Apps: Finding the Right Development Partner
Medical app development services have skyrocketed. Today, there are twice the number of health apps for Android and iOS than there were just a few years ago.
If you ask the experts why that is, they're not surprised. Not only does active participation in one's healthcare regimen make patients feel more in control of their health, but it also leads to more favorable patient outcomes, according to researchers. New developments in the areas of diagnosis, healthcare data and treatment have led to the technology that makes these powerful tools possible.
The challenge, however, is in creating a mobile medical app that will advance patient care & be easy to use.
Are Medical Apps Worth the Investment?
On the market today there are nearly 100,000 medical apps available—with 45 percent of those using paid business models. It's easy to see why the industry views these products as economically valuable. Since the mHealth market looks poised to grow to a hefty 90 billion dollars by 2020, creating a mobile health app is a lucrative move for many organizations.
To leverage these possibilities, it's important to have a qualified app development team who can provide all the features you need to offer optimum services to patients, healthcare providers, and insurers. You'll need to create an app that
Makes health care more accessible for patients in remote locations
Gathers and transmits medical data securely and seamlessly
Dovetails with your target customers' business mode (expand on business mode, what does this mean?)
Makes data easily accessible to all stakeholders in the process
Delivers an easy-to-use, user-friendly experience even seniors and persons with a disability can use
Efficient design and intelligent development can produce a medical app that achieves outstanding value for both the entire medical ecosystem and for the company who has it developed.
From color choice to ease of use, developers must zero in on every detail to ensure a seamless user experience from beginning to end.
The Process for Building a Mobile Medical App
Though there are many methods for beginning to build an app, one of the most cost effective ways is based on agile strategy – meaning an iterative process dependent on feedback directly from target users. Following this strategy, medical app developers, with input from the healthcare organization, must first identify the core problem they want to solve and target users they want to reach with their app. Design sprints—a developer's term for the initial phase of an app's development—do just that.
Stage One: Gathering Information
Identify and research your target users: Who will use this app—and for what will they use it?
Identify the core problem: In a design sprint, developers first identify the core value your app will provide—the problem it will solve. With a comprehensive understanding of the idea behind the app, they create the app's prototype in only one or two weeks so they can test it immediately with its intended users.
Stage Two: Test & Iterate

Challenge assumptions:If the app meets your users' needs and averts risk, the second design sprint refines the prototype by testing all the details and the more refined assumptions on which the development team based their design. If during user testing, the design reveals a challenge the team hadn't thought of before, they should create a new prototype.
Start with building a minimum viable product (MVP):With this development technique, you start with an app that has just enough features to satisfy its initial adopters. After your first users provide extensive feedback, developers go back in to design the final app with a full set of features.
With this methodology, you get a better return on your investment. With old-school development strategies, you'd be looking at nearly 800 hours in the development phase and two or three complete apps delivered over the span of a year, all of which you must test on your entire user population.
With an agile design sprint strategy, you'll have two to three working prototypes in a small segment of your users' hands in less than one to two months time. That's a game-changer in an industry that is growing so rapidly, one where time to market is among the most crucial factors in an app's success.
Jackrabbit Mobile's Case Studies Point to Agile Design Strategy Success
eRelevance
Doctors have little time to stay in touch with their patients between appointments. Patients, on the other hand, tend to forget about keeping in touch with their provider after an acute episode resolves.
To encourage more communication we created eRelevance. Since many of its users would not be tech-savvy, the team's initial design sprints prioritized user-friendly interfaces.
Completely compliant with HIPAA standards to ensure privacy and data security, this app allowed patients to converse with their providers between appointments without the hassle and time drain of heading to the doctors office for a new check up.
If these conversations revealed that a patient needed an appointment, they could conveniently set it through the app.
Drug Effect Aggregator
Prescribing medications presents several risks for healthcare providers. Not only do they need to worry about adverse drug reactions that patients discover after the medication is already on the market, but they also must be aware of what might happen when their patients' other medications interact with the new one.
Drug Effect Aggregator, another Jackrabbit Mobile project, reduced these risks significantly. With this app, providers could see at a glance any newly reported adverse effects of medication that they wanted to prescribe – before they wrote the prescription. That way, doctors could find an alternate medication or come up with a way to mitigate the side effects.
Patients and providers alike could double-check their other prescription medications using the app. If they forgot to list a medication at their appointment, they could use Drug Effect Aggregator to add that medication to the list and check for adverse reactions.
Depending on the results, the patient could call their provider for a different prescription.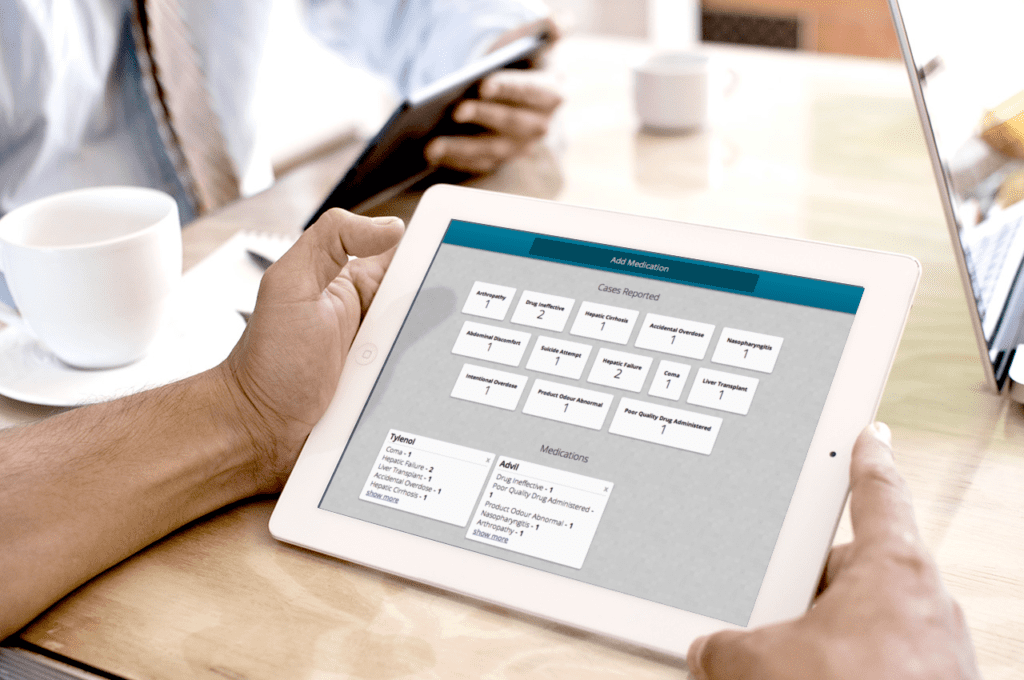 Get an Effective, Results-Focused Medical App Development Partner with These Tips
Look for a company with a clear understanding of your goals: Make sure the development company gets your business model, your goals for the app, and what you need to achieve.
See their current medical apps' user experience: Make sure that the development company has produced medical apps that are appealing, easy-to-use, and don't take a lot of of the patient's time to learn.
Examine their security record and protocols: Make sure that the company has a history of producing secure medical apps that won't let patients down when they need care the most. They must go beyond HIPAA requirements to produce apps that never let patient data get into the hands of unauthorized individuals.
Review references: Don't be afraid to ask your development provider if you can speak with their past customers. Reviews online are great, but talking to companies who asked for work in the same field as your business is crucial.
Compare costs against the timeframe to finished prototype: A company whose costs may look attractive may not use the latest strategies or tools, as well as the best talent. Don't trust your app to a company who may bring it to the market months after you hoped with too many functionality issues.
Find Your Developer & Find Your Place in the Mobile Medical App Universe
The development team at Jackrabbit Mobile has extensive experience in the healthcare field, and we're quick to respond to RFPs.
We specialize in visually attractive app design, extensive user research, seamless user experiences, intuitive user interfaces, airtight security, and integration with other third-party tools.
To learn more about how you can take your place in the mHealth universe, get in touch with our development team today.

Let's Make Your Idea Reality
We deliver value to partners through mobile strategy expertise, user-centered design, and lean methodology. Take a look around our work portfolio and drop us a line, we'd love to chat.